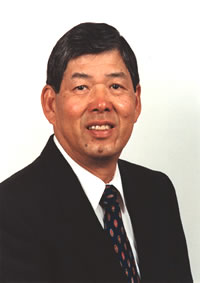 Kwok-Wai (Michael) Chan, P.Eng.
Manager, Chapters, Professional Engineers Ontario (Retired)
Michael Chan, P.Eng., has demonstrated inspiring leadership and commitment to his community through both volunteer and professional service.
Since 1988, Chan has been a member of the Federation of Chinese Canadian Professionals (FCCP) (Ontario), and volunteered in numerous capacities, including as its President and member of the Executive Board during the 1991/1992 term. In his role with the engineering section of FCCP, the Chinese Canadian Engineering Society, he contributed to the formation, development and building of Coral Place, a non-profit housing corporation providing affordable housing to families of low and modest incomes.
For the past 12 years, he has been an active trustee and chair of many fundraising activities for the FCCP's Education Foundation, which provides over 55 scholarships and loans annually to students at Ontario universities and postsecondary educational institutions.
In 1999, he joined the Toronto Police Service's Chinese Community Liaison Committee (CCLC), a volunteer group aiming to bridge the cultural gap between the Chinese and mainstream cultures. Under his leadership as chair from 2000 to 2003, the CCLC was recognized with the Scarborough YMCA's Peace Medallion Award.
Chan joined the Chinese Cultural Centre of Greater Toronto in 1988 as a Board Director and for nine years was involved in the fundraising and the eventual building of Phase 1 of the centre.
Professionally, Chan worked diligently for eight years on behalf of the chapters of PEO as Chapter Manager, until retiring in July 2007. His efforts led to such significant advances as the introduction of the Chapter Leaders' Conference as a vital forum for information exchange and training; development of the Regional Congresses as vehicles for injecting chapters' voice into PEO decision making; establishment of the chapter coordinator's office as a reliable resource for chapter leaders; contributing to the development of the START 1 & START ll committees for the re-defining of the chapter system.