Important changes coming to PEO's licensing processes
PEO is introducing changes to our licence application process that will make applying for an engineering licence more efficient, transparent and fair for all applicants. Starting May 15, 2023, PEO's modernized application process will ensure new applicants receive a registration decision within six months of submitting a completed licence application.
The new application rules for obtaining a P.Eng. licence also comply with new requirements set by the provincial government under the Fair Access to Regulated Professions and Compulsory Trades Act (FARPACTA).
PEO will launch an improved online application system on July 1, 2023.
Please continue to monitor the main P.Eng. licensing process webpage and the FARPACTA webpage for more information as it becomes available.
To satisfy PEO's academic requirements to obtain the professional engineer licence, the P.Eng. applicant must hold a bachelor's degree from an engineering program accredited by the Canadian Engineering Accreditation Board (CEAB) or equivalent academic qualifications. If the applicant's engineering program(s) is not CEAB-accredited, PEO will assess the academic background to determine whether it is equivalent to the academic qualification in the discipline of engineering.
Please note, there are currently zero graduate degree engineering programs accredited by the CEAB.
Diagram of CEAB-Accredited Engineering Program and Non-CEAB Accredited Engineering Program: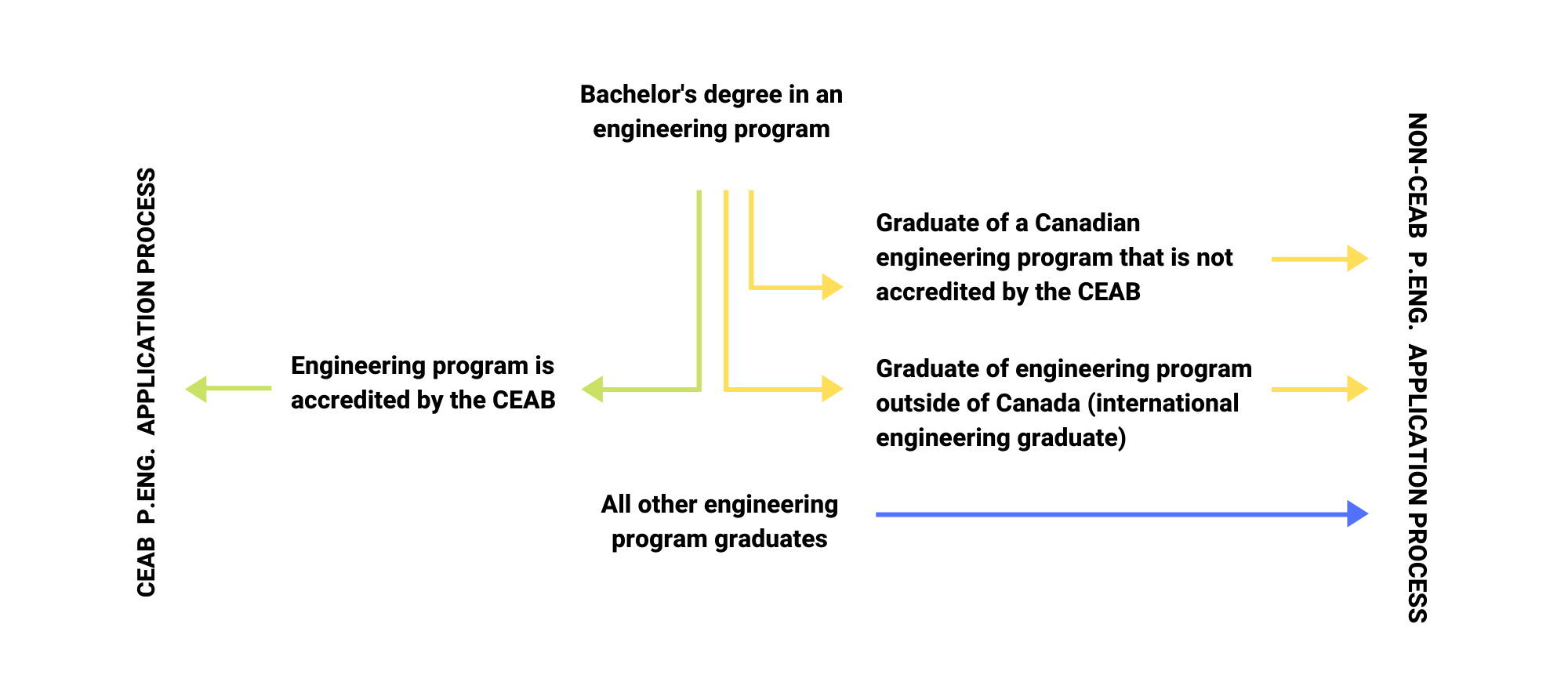 Contact us about academic requirements
academics@peo.on.ca
Monday through Friday
9 a.m. to 5 p.m.
40 Sheppard Avenue West, Suite 101, Toronto, ON, M2N 6K9