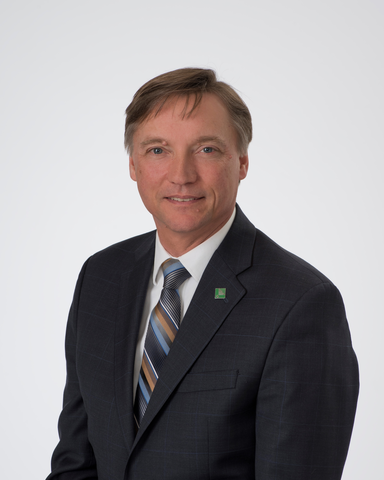 Chris Roney, P.Eng., IntPE, BDS, FEC, FCAE, UE
Kingston Chapter
Praised for his vision and leadership, Chris Roney has earned the respect of his colleagues through years of thoughtful and lasting contributions to the profession in Ontario and across Canada.
A third-generation structural engineer educated at Queen's University, Chris has been a very active PEO volunteer for over two decades, all while owning and running Roney Engineering, a highly successful engineering firm based in Kingston.
Chris has served PEO at many different levels including at Council, as a regional Councillor, elected Vice-President, and as a Lieutenant Governor in Council Appointee, and as a Council representative to several external organizations. He has been a member of and chaired many PEO committees and task forces including the Executive Committee, Enforcement, Finance, Audit, Communications, the Continuing Professional Development, Competence, and Quality Assurance Task Force, as well as others. He was part of the team who successfully challenged the provincial government when they attempted to introduce their own certification regime that would have adversely impacted our profession's self-regulatory authority. He has also served on the Engineers, Architects and Building Officials Committee since 2012, and on the PEO Complaints Committee for over 20 years, currently serving as its Chair. In total, he has been a member of over 17 PEO committees and task forces thus far.
He also served on the Elliot Lake Advisory Committee as its chief spokesperson and he testified on PEO's behalf to Commissioner Paul Belanger's roundtable of experts during the inquiry into the collapse of the Algo Mall. The PEO recommendations adopted by the Commission included developing a new performance standard for structural inspections of existing buildings; mandating that a Structural Adequacy Report of existing buildings be prepared and sealed by professional engineers who are appropriately qualified as structural engineering specialists; and being more transparent about the discipline history of PEO licensed practitioners.
PEO Council elected Chris to be one of their representatives on the Engineers Canada Board of Directors in 2009, which later elected him as the Engineers Canada President in 2016. In that role he represented the engineering profession across Canada, the United States and beyond, including at the World Federation of Engineering Organizations. He has served on, or chaired, some 14 Engineers Canada national task forces and committees during his time there, in addition to his PEO commitments. He remains on the Engineers Canada Board as Past President.
He has served as a Warden for Camp 3 of the Ritual of the Calling of an Engineer for 15 years now, and as an alternate warden at the Corporation of the Seven Wardens for the past six years. In 2017 he was inducted into the Canadian Academy of Engineering.
Chris' volunteer contributions and leadership have had significant impact on the engineering profession in Ontario, across Canada, and beyond. He is known for being well prepared, extremely conscientious and a valuable contributor; and his innate leadership abilities have garnered respect and admiration from colleagues at all organizations at which he has served.
Watch his Order of Honour video to learn more.