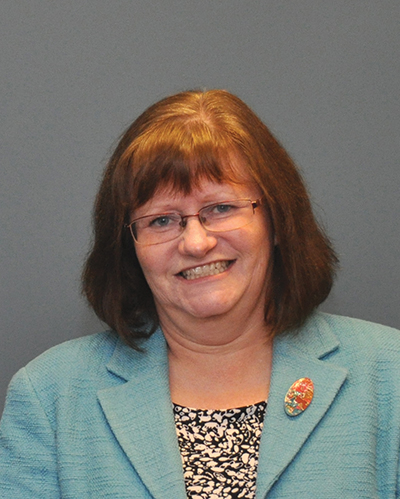 Connie Mucklestone, FEC (Hon)
Former Director, Communications, Professional Engineers Ontario
For over 38 years, Connie Mucklestone served as the association's corporate memory, possessing an uncanny ability to recall details—great and small—of past events, initiatives, people, places and just about anything and everything related to the engineering profession in Ontario. This skill, combined with an unmatched professionalism and dedication to her craft, allowed Connie to make a truly significant impact on the way in which PEO and the profession were promoted.
It seems amazing today, but Connie spent her entire working career at PEO. After graduating from Ryerson's school of journalism, she joined the association fresh out of school as an editorial assistant in 1978. Over the years, she rose through the ranks of PEO's communications team, ultimately joining the senior management team as communications director.
Among her many accomplishments was transforming the Engineering Digest newsletter into Engineering Dimensions–now one of Canada's highest circulation engineering magazines. And she excelled at filling the magazine with topical, high-quality content. Under her editorship, Engineering Dimensions won a silver Kenneth R. Wilson award for Best Regularly Appearing Column or Department in 1994, and gold for Best Industrial or Technical Article in 1995.
Through these nearly 40 years, she has seen a lot of history, worked with several different councils and presidents, and developed and retained a wealth of knowledge that she shared with colleagues, volunteers and stakeholders for the betterment of the association.
She has certainly left a lasting impression on the association and the engineering community in Ontario.