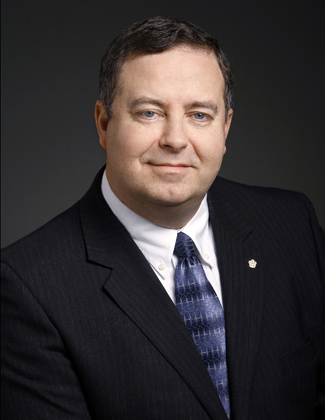 Peter R. Frise, Ph.D., P.Eng., FCAE
For many years, Peter R. Frise, Ph.D., P.Eng., FCAE, has selflessly used his expertise as an engineering educator and researcher to serve PEO's governance and the country's future engineers.
He served on PEO Council as Lieutenant Governor Appointee for two three-year terms and one year-long term, beginning in 1997. For the past 11 years he has also played a strong role on the Complaints Committee, where he has provided the benefit of his background in engineering practice and governance as well as his specialty in mechanical engineering. He also chaired PEO's Fundamental Review Implementation Task Group charged with investigating emerging areas and multidisciplinary groups in the profession.
At the national level, Peter chaired a then Canadian Council of Professional Engineers' (now Engineers Canada) Vision Task Force Working Group's Environmental Scan on the Engineering Profession in Canada. He also served on the Founding Council of the Association of Professional Geoscientists of Ontario as a Lay Member.
In addition to service on PEO Council, Peter worked to improve engineering education and research through his initiatives at the University of Windsor. A devoted and respected educator, he established Canada's first university-level program in Automotive Engineering in 1998 at the University of Windsor, providing students with the skills needed for the highly competitive automotive industry, while satisfying accreditation requirements.
"Every student is their family's pride and joy," he says, "and it is essential that educators join with those families in helping our young people to achieve at their highest potential."
As a result of his knowledge and connections in the automotive industry, Peter was elected by nearly 30 universities to lead the AUTO21 Network of Centres of Excellence in 2000.