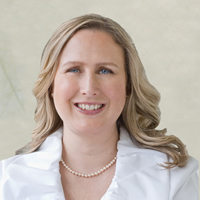 Diane Freeman, P.Eng., FEC
Grand River Chapter
Within a year of receiving her P.Eng. licence in 1994, Diane Freeman was elected to the Kitchener-Waterloo Chapter executive. She has positively influenced the Canadian engineering profession ever since.
In 2010, Diane assumed office as PEO's 91st president, becoming the fifth woman to be elected to lead the association. During her tenure, she oversaw implementation of the most significant changes to the Professional Engineers Act since 1984.These changes harmonized PEO requirements with national requirements, made the act and PEO's processes clearer and more transparent, and eliminated the Canadian citizenship or permanent residency requirement for licensure–which has made a significant difference in the lives and careers of many international engineering graduates.
Since 2011, Diane has provided valuable leadership as one of Ontario's representatives on the Board of Directors of Engineers Canada, where she helps to influence federal government policy on infrastructure and works to develop the Canadian Framework for Licensing (or CFL). The CFL aims to improve the national mobility of engineering licence holders by harmonizing licensing requirements for, and regulation of, engineering across the country.
Diane was first elected to PEO council in 2003, representing the Western Region. At various times since then, and despite the heavy demands of her consulting engineering career and, later, an additional position as an elected Waterloo City Councillor, she has been an active member of PEO's Executive, Human Resources, Regional Councillors, Education and Discipline committees.
Diane has always also been active as a grass roots volunteer. In addition to serving on her chapter's executive for 15 years, she has been a local invigilator for PEO's professional practice exam since 1996, enabling candidates for licensure from the area to write the exam without having to travel outside the chapter.
A sought-after event and conference speaker, Diane is a passionate advocate for the value of professional engineering licensure to society and the place of women in the profession, for which she has been an outstanding role model.
"Serving with Professional Engineers Ontario is a sincere pleasure for me," she says. "I am grateful for the professional skills I have learned through the work with council and committees, and I am eternally thankful for the long-term friendships I have forged."