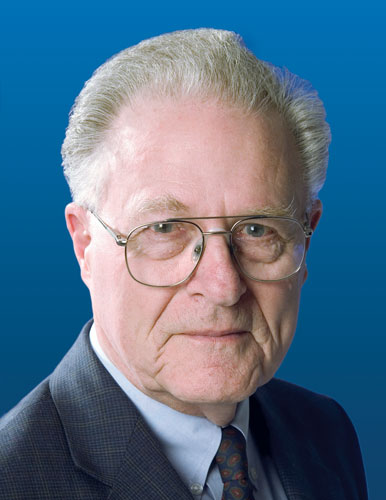 Robert A. Goodings, P.Eng.
Since his induction as an Officer of the Order in 2004, Bob Goodings has built on his exemplary volunteer service to provide leadership to the profession.
As PEO President in 2005, Goodings led and mentored others in the association's successful legal challenge of amendments to the Ontario Building Code that infringed on PEO's jurisdiction under the Professional Engineers Act. He also cultivated fruitful discussions with local and provincial decision makers through PEO's Government Liaison Program, an initiative he greatly influenced during its start-up phase.
Goodings was instrumental in developing an updated PEO strategic plan and process to effect change. Based on his work, significant progress has since been realized in resolving long-standing issues, ranging from the Certificate of Authorization and Consulting Engineer designations to establishing a seamless transition for engineering students to attain licensure.
His ability to foster interest and engage young and dynamic leadership is reflected in his efforts on PEO's Central Election and Search Committee, while his respect for the interest and insight of those who have served is demonstrated by his support of PEO's and Engineers Canada's award programs.